COME ON ABOARD...
AND TAKE A FLIGHT BACK IN TIME
IN THE TWIN BEECH
Click on an image for a larger picture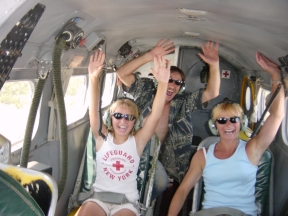 Come aboard and enjoy the rumble of two Pratt and Whitney 450 horse power engines as they take you on a flight back in time.
Our flights depart from Stockton Airport in California, which is south of Sacramento and East of San Francisco. We can also come and pick you up should you decide to fly in. We fly to various air shows and airport open houses to provide rides. Please e-mail or call for our schedule to see when we might be in your area. Be sure to let us know when your local airport might be having an open house so we can attend!
One hour demonstration or instruction flight $600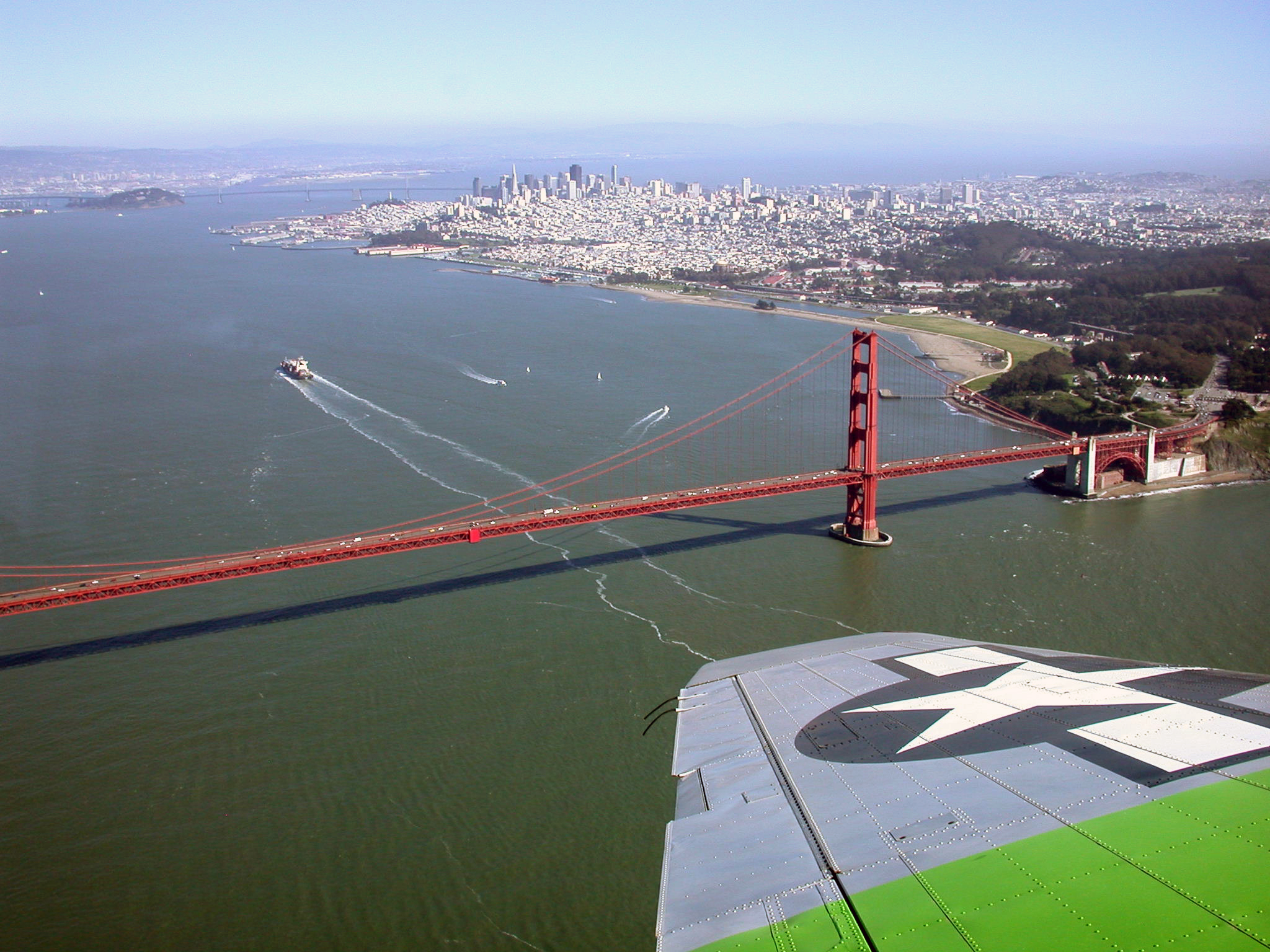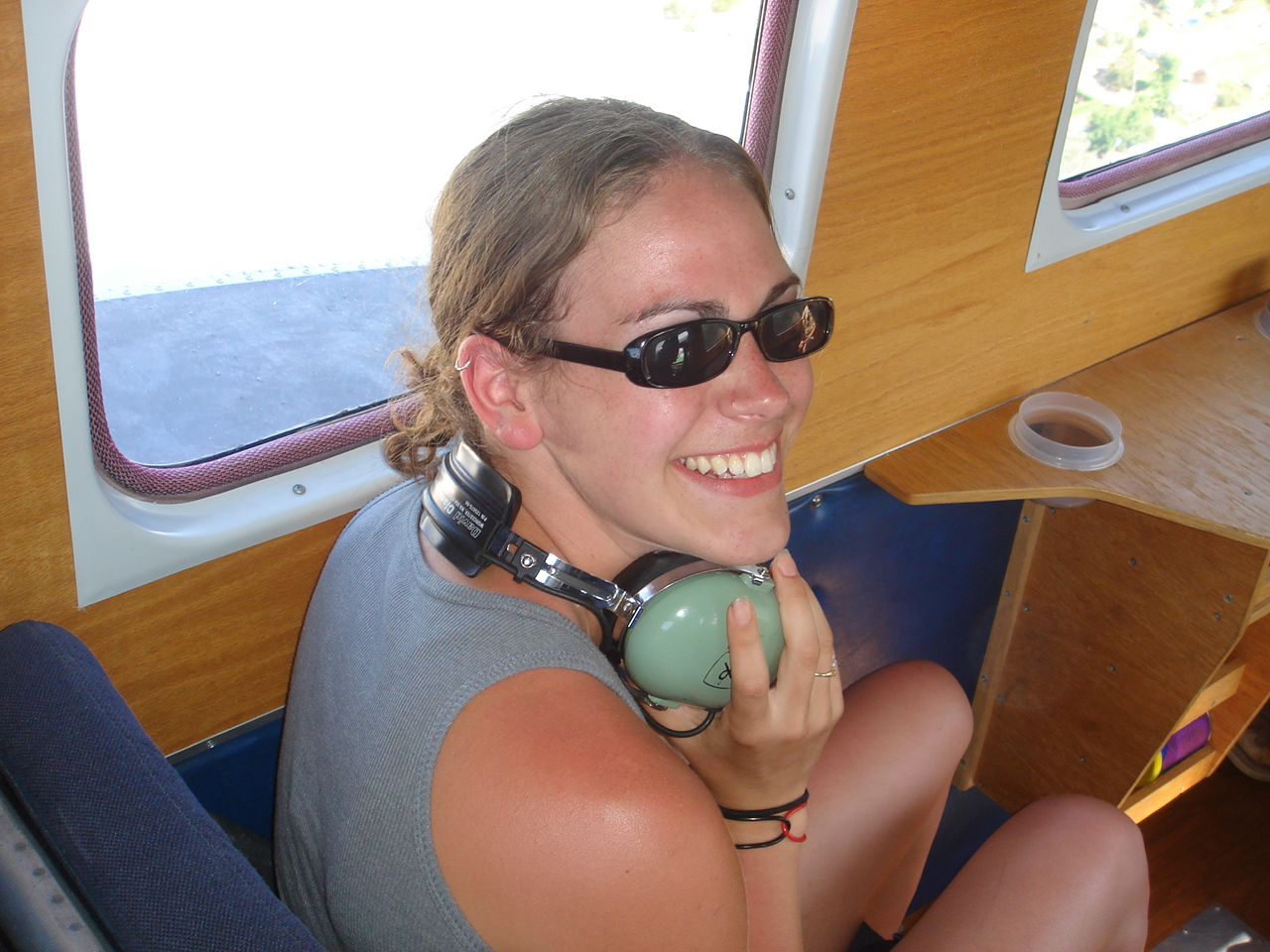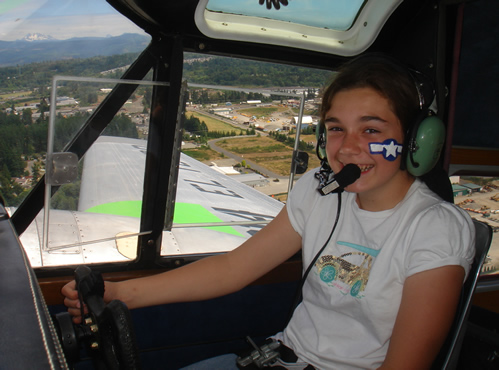 Each flight has eight seats available, depending, which includes the co-pilots seat. $600 for the hour long flight, you can have the whole plane to yourself...and the pilot of course...or you can bring along five other friends all for the same price!
THIS FLIGHT MAKES A GREAT CHRISTMAS GIFT. WE HAVE VERY NICE GIFT CERTIFICATES AVAILABLE. THE WHOLE FAMILY CAN GO, ALL AGES WELCOME!
VISA AND MASTER CARDS ARE ACCEPTED
CALL OR E-MAIL FOR MORE INFORMATION
Flight instruction and transition training in the Beech18 at $600 per hour wet (includes the flight instructor)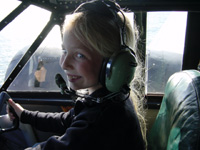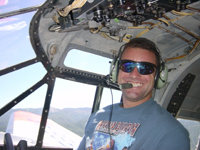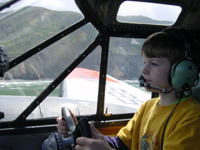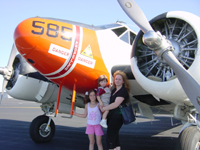 Click here for more ride photos

We offer in flight photos taken during your ride and developed into 4X6 glossy prints after your flight

for $5 each

, or we can email them to you!

Gift certificates available for all occasions, such as:
Birthday

Christmas

Fathers day

Mothers day

Graduation

How about a romantic evening flight for two to watch the sun set?

Business or corporate rewards and gifts for your employees
We can also provide flight and ground instruction in the Beech 18
We can assist you with the distribution of a loved ones ashes from this historic WWII aircraft, where four family members can attend the "final flight"
If you would like to schedule a flight or if you have any Questions or comments please call.
TO ALL OF OUR COUNTRY'S VETERANS, WE HERE AT VINTAGE AIRCRAFT WOULD LIKE TO SAY:
THANK YOU FOR WHAT YOU DID FOR OUR COUNTRY!
HOME PAGE VINTAGE AIRCRAFT ANNOUNCEMENTS JOB OPPORTUNITIES WARBIRD-RIDES AIRCRAFT FOR SALE HOW THIS BEECH 18 MADNESS BEGAN THINKING ABOUT A TWIN BEECH PROJECT? BEECH 18 SPAR CONCERNS BEECH 18 SPAR STRAP KITS BEECH 18 GROUND TRANSPORTATION TWIN BEECH PHOTOS BEECHCRAFT RC-45J BEECH AT-11 KANSAN RESTORATION OF AT-11 41-27603 C-45H N314WN TECHNICAL MANUALS AND PUBLICATIONS STOCKTON FIELD AVIATION MUSEUM WWII WARBIRD GROUP NORDEN BOMB SIGHT WWII RADIO PAGE AIR SHOWS AND EVENTS VOLUNTEERS WAR STORIES B-25 OLD GLORY B-29 IT'S HAWG WILD B-29 42-65401 NOSE SECTION B-29 GUNNERY SYSTEM SEARCH THIS WEB SITE CONTACT US
VINTAGE AIRCRAFT
7432 C.E. DIXON STREET
STOCKTON, CALIFORNIA USA 95206
(209) 982 0273 PHONE
(209) 982 4832 FAX
KEEP 'EM FLYING...FOR HISTORY!