PV-2D HARPOON BuNo 84062 TANKER 101
---
Created 08/16/2012 and still under construction
These pages are dedicated to Lockheed PV-2D Harpoon US Navy Bureau Number 84062. She was registered at N6657D and she worked initially as Tanker 37 and then Tanker 101.
Below are images that you can click on which will take you to the different time periods in this harpoons life.
PV-2D Harpoon was built for the US Navy in 1945. Click on this photo to learn more about her brief military career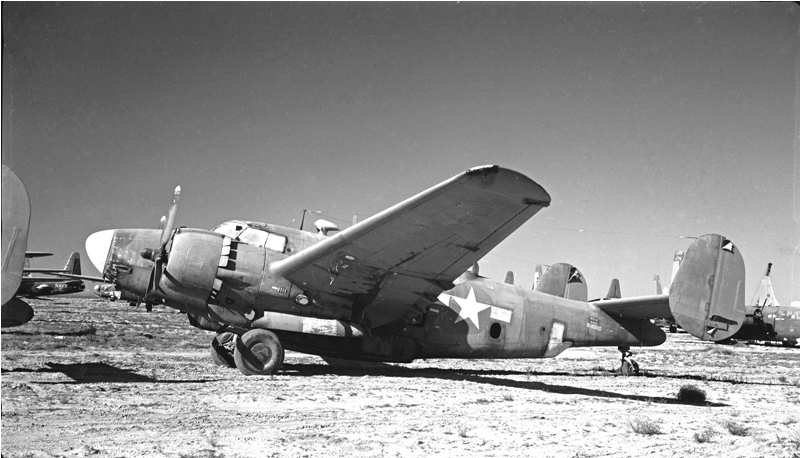 Click on the image below to learn more about this Harpoons long and colorful career as an Air Tanker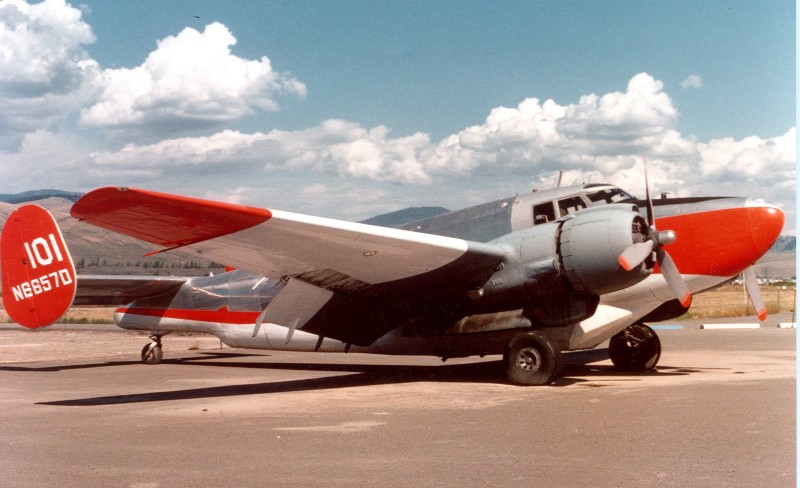 Click here to see how Tanker 101 was saved from being cut up for scrap
Click on this photo to see Tanker 101 slowly transform back into a Warbird
Here is a web page about the work that has been done to our Harpoon Click here
To go to a web page about 84062 (N6657D or Tanker 101) in her brief military career click here
To learn about this Harpoon's long life as an air tanker fighting forest fires click here
To see the gang at Vintage Aircraft bring Tanker 101 back to life for the first time in 16years click here
To check in on the ongoing restoration of PV-2D BuNo 84062 click here
TO ALL OF OUR COUNTRY'S VETERANS, WE HERE AT VINTAGE AIRCRAFT WOULD LIKE TO SAY:
THANK YOU FOR WHAT YOU DID FOR OUR COUNTRY!
HOME PAGE VINTAGE AIRCRAFT ANNOUNCEMENTS JOB OPPORTUNITIES WARBIRD-RIDES AIRCRAFT FOR SALE HOW THIS BEECH 18 MADNESS BEGAN THINKING ABOUT A TWIN BEECH PROJECT? BEECH 18 SPAR CONCERNS BEECH 18 SPAR STRAP KITS BEECH 18 GROUND TRANSPORTATION TWIN BEECH PHOTOS BEECHCRAFT RC-45J BEECH AT-11 KANSAN RESTORATION OF AT-11 41-27603 C-45H N314WN TECHNICAL MANUALS AND PUBLICATIONS STOCKTON FIELD AVIATION MUSEUM WWII WARBIRD GROUP NORDEN BOMB SIGHT WWII RADIO PAGE AIR SHOWS AND EVENTS VOLUNTEERS WAR STORIES B-25 OLD GLORY B-29 IT'S HAWG WILD B-29 42-65401 NOSE SECTION B-29 GUNNERY SYSTEM HUMOR SEARCH THIS WEB SITE CONTACT US
VINTAGE AIRCRAFT
7432 C.E. DIXON STREET
STOCKTON, CALIFORNIA USA 95206
(209) 982 0273
(209) 982 4832 FAX
KEEP 'EM FLYING...FOR HISTORY!