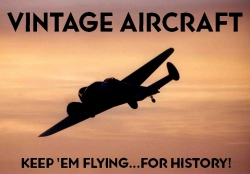 PRE PURCHASE INSPECTION
---
The Pre Purchase Inspection of the Beech 18 is an important evaluation tool that is designed to help you determine the condition of a Beech prior to purchase.
Our inspection includes a basic airframe inspection, Engine run up and system checks, review of the log books and documentation and and a written report with photographic documentation.
You will receive a paper/electronic copy or a personal report along with CD of the digital photos and videos. The typical inspection will have well over 500 photos and videos. The videos usually show instrumentation during engine runs and squawks and discrepancies found during the inspection.
The photos will be referenced in the inspection report so you can see the individual discrepancy for yourself.
Below is an extract from a typical Pre Purchase inspection.
The photo reference numbers have been linked to pictures of the discrepancies. Just click on the photo number to see the photo. Use your browser's back button to return to this report page. The photos are full size, high resolution, just like the ones in the original report. This way you can zoom in on the photos for close inspections. The report extract below only has 25 pictures linked to the document. The original report has just under 700 photos.
Although the pre purchase inspection and report is similar to how our annual inspections are conducted, please understand that they are not at all the same. The pre purchase inspection is one person, namely me, and typically takes one day. Our basic annual inspection (run up, open airframe, inspect, lube and close, no repairs mind you) on average, takes two mechanics one week to perform. One person looking at the aircraft for part of a day will not find every problem with the aircraft, so you should expect that more problems will show at the annual/100 hour. The pre purchase inspection is meant to separate the wheat from the chaff as far as Beech 18's are concerned.
For more information on our annual inspections click here.
PRELIMINARY PRE PURCHASE INSPECTION REPORT
BEECH E-18S SERIAL NUMBER BA-** N*****
Hobbs meter reading as of 7-14-06 3606.6 (latest log entry shows 3609.5)
Total time airframe (from Log books) 17591.4 at hobbs 3609.5 (A quick comparison with another log entry indicates a discrepancy of approximately 110 hours. More research is required)
Last annual completed on 5-18-06 at 3609.5 hobbs or 17,591.4 TTAF.
X-ray completed 12-14-99 hobbs 2751.2 or TTAF 16735.4 due at 18235.4 TTAF Either 533.2 hours or 644 hours remaining until the next x-ray depending on which entry is used.
Right engine serial number 14240 overhauled by Aero Engines on 11-19-97. Log books indicate 982.5 hours since overhaul.
Left engine serial number P225238 overhauled by Tulsa Aircraft Engines on 8-19-99. Log entries indicates 1210.9 hours since overhaul

SYNOPSIS
In general the aircraft is in good condition for an aircraft that has over 17,000 hours on the airframe. I classify Beech 18ís in one of several categories. This aircraft fits into the freight category and within this category the aircraft places near the top for airframe condition. The inside of the airframe is in very good and shows a lot of factory paint and original stampings. The spars still retain about 90% of the factory paint and is starting to show surface rust is areas. I recommend that an internal preservation program be started soon to prevent any further rust development.
The outside skins also show surprisingly little wear for a freighter with high time. Normally the faying surfaces will have extensive wear and repairs and this airframe shows little evidence of this. The cowlings are a great indicator of the above mentioned wear and their parting surfaces show few repairs and damage. The cowl latched and Dzus fasteners need to be rigged and repaired in places but this is a simple task.
The wing stub skins (between the nacelles and fuselage) are in great shape which is also uncommon for most any freight aircraft. Usually the constant foot traffic from the fuel service personnel will cause deformation of the fuel tank doors, wing structure around the battery access covers and the side of the fuselage. There is little evidence of this common damage which is surprising considering the aircraft total time.
The biggest problems that I encountered were with the engines and propellers. We have had many conversations about the present conditions of the engines. The aircraft was involved in a nose over accident and there are reports of the prop blades having left 11 strike marks on the surface of the runway/taxiway. The blades were said to have been curled back and an invoice, in the aircraft documents, shows that all four blades were replaced and not straightened. The engine crank shafts were checked for run out with a dial micrometer but the engines were not torn down for inspection. I believe that these engines should be torn down for inspections as the possible damage to the blower drive gears, thrust bearing and crank shaft will not necessarily show up from a dial indication on the crank shaft. It is possible that the engines will continue to run trouble free but it is much more likely that they will start to develop problems that could lead to a catastrophic failure. The only way to be sure is to have the engines torn down for a full inspection. Considering the time since overhaul it would probably be best to have the engines overhauled considering the expenses of the removal, teardown/inspection, reassembly and installation.
The oil analysis shows high levels of metal on both engines especially the right. The oil had been changed just prior to the analysis so I assume that the only run time that the oil had on it was during my ground test. With only a half an hour of time on the oil the wear levels seem to be excessive. Please see the attached reports, copies of which are in PDF format below:
The problems with the propellers prevented me from performing a complete ground run. It appears that when the propellers were installed they were not set up properly. I believe that the low pitch stops were incorrectly set too low especially on the right. Normally when performing a field barometric pressure checks (engines run up to static field barometric pressure in this case 30 inches) the engines should turn about 1,950 to 1,980 RPM. Full RPM (2300) cannot normally be reached on the ground but will be achieved late in the take off run. When I advanced the throttles through 26 inches I reached 2300 rpm at which time I retarded the throttles. If the aircraft has been flown with an operator who is unfamiliar with this problem he or she could easily over speed the engines causing excessive wear and possible damage to the engines. This is a significant airworthiness problem which should be corrected prior to further flight. The propeller and governor system should be checked and properly rigged by someone who is familiar with the Hamilton Standard propeller system. This should be easily done at Falcon Field as the airport should have many mechanics who have Hamilton Standard experience.
Because of the propeller problem I was not able to adequately assess the running condition of the engines and I would recommend that after the props and governors are rigged that the engine be re tested for rated power at field barometric pressure.
The other discrepancies were basic in nature but will add up to a fair amount of work to correct.
I recommend that a thorough annual/100 hour inspection be performed by a shop that is familiar with the Beech 18 so that the discrepancies noted and any others can be easily corrected. Nick Quint is the perfect person for this since he is near your home and he is also familiar with this aircraft.
DISCREPANCIES (This is a partial list as I havenít looked at all of the photos as of this writing)
Oil hose couplings aft of firewall need to be replaced (Photo DSC00037 or 37)
Oil bypass control chafing on thermocouple lead (50)
Damage, repair and possible evidence of a fire in the past (53)
Oil, grease and debris needs to be cleaned from spar so visual inspections for cracks can be performed (59)

The engine controls are in need of rigging and some may need to be replaced.

The right prop feather button mounting nut is loose.

There was no temp rise when cycling the left carb temp.

The throttle friction needs to be properly rigged.

The right landing light is stuck down.

The tail gear slide tube needs to be replaced as there are numerous dents on the bottom side (329)

Flap jack screw to flap bolts need to have castle nuts and cotter pins

MIL-H-6000 hose couplings in fuel system appear to be old and should be replaced (74)
Shielded wiring to boost pump chafing on access door. Wiring needs to be secured. (80)
Drain line hose clamp chafing on wing skin (81)
Plates over cowling vents restrict air flow. (159)
Battery positive buss wire chafing across negative terminal (168)
Stringer repair needed in horiz stab (299)
Possible elevator cable fraying in tail gear well (329)

Tail wheel boot loose at aft end

Poor insulation in belly. Should be secured or removed (400)
Crude cut outs for spar strap (405)
Control arm should be removed for AD inspection (428)
Duct tape and safety wire holding cover over gear clutch (433)
Carb air box shaft bushings worn (441)
Poor safety wiring on oil screen (451)
Magneto P lead conduit broken and could cut into P lead (482)
ELT battery out of date (484)
Several broken dzus springs and fasteners (496)
History of Beech E18S - BA-*** as compiled by Robert Parmerter

Application by Beech Aircraft Corp. for airworthiness certificate May 27, 1955 - E18S, BA-***.
Application for certificate of registration July 1, 1955 by Beech - BA-***
Used by Beech to accompany and support the French-Beech executive jet project the Morane-Saulnier MS760 on a U.S. tour in the summer of 19**. The aircraft were painted in the same colors.
Sold November 2, 19** to Gerald C. Francis dba Francis Aviation, MI (dealer).
Sold November 2, 19** to * Co., Kalamazoo, MI.
(See Beech 18 book for how it was used, on page ***)

Damaged in an accident on Sept. 30, 19** at Newark, NJ when the left wing hit a stand.
Sold September 28, 19** to W. C. Grant Co., Inc., Punta Gorda, FL.
Sold August 15, 19** to George H. Bailey Co., Inc.
Sold August 16, 19** to Beach Air Services, Inc.
Sold October 3, 19** to Southern Airways Co., GA
Sold October 3, 19** to Business Aircraft Leasing Corp., Gainesville, FL.
Leased October 3, 19** to Satterfield Construction Co., Inc., Greenwood, SC.

April 14, 19** request by Satterfield that ***** be reregistered N***.
Sold July 10, 19* to Aero Leasing Corp.
Sold July 10, 19** back to Satterfield Construction Co., Inc.
Sold January 9, 19** to Holladay-Aero, Inc.
Conditional Sale Contract January 15, 19** to Prestwould Farms, Inc.
Repossessed April 22, 19** by C.I.T. Corp.
Conditional Sale Contract May 29, 19** to Frank * Jr. dba Aero **.
Damaged when it landed gear up in a soy bean field near **,** when it ran out of gas, July 19, 19**.
Sold November 1, 1973 to Aero **,**.
October 16, 1978 - Hamilton cockpit door installed.
**, ** bought it in 2001 from ** Aircraft.
Suffered minor damage in an accident on October 1, 20** when the aircraft tipped up on its nose after landing.

Various photos & article about ** available.


FAA REGISTRATION INFORMATION
N***** is Assigned
Aircraft Description

Serial Number

BA-**

Type Registration

Corporation

Manufacturer Name

BEECH

Certificate Issue Date

12/20/2005

Model

E18S

Status

Valid

Type Aircraft

Fixed Wing Multi-Engine

Type Engine

Reciprocating

Pending Number Change

None

Dealer

No

Date Change Authorized

None

Mode S Code

50544576

MFR Year

1955

Fractional Owner

NO
---
Registered Owner

Name

********************

Street

*******************

City

*********

State

********

Zip Code

*************

County

*************

Country

UNITED STATES
Airworthiness
| | | | | | |
| --- | --- | --- | --- | --- | --- |
| Engine Manufacturer | | P&W | | Classification | Standard |
| Engine Model | | R-985 SERIES | | Category | |
| | | | | A/W Date | 11/02/1955 |
Temporary Certificate

Certificate Number

*******

Issue Date

12/20/2005

Expiration Date

01/19/2006
TO ALL OF OUR COUNTRY'S VETERANS, WE HERE AT VINTAGE AIRCRAFT WOULD LIKE TO SAY:
THANK YOU FOR WHAT YOU DID FOR OUR COUNTRY!
HOME PAGE VINTAGE AIRCRAFT ANNOUNCEMENTS JOB OPPORTUNITIES WARBIRD-RIDES AIRCRAFT FOR SALE HOW THIS BEECH 18 MADNESS BEGAN THINKING ABOUT A TWIN BEECH PROJECT? BEECH 18 SPAR CONCERNS BEECH 18 SPAR STRAP KITS BEECH 18 GROUND TRANSPORTATION TWIN BEECH PHOTOS BEECHCRAFT RC-45J BEECH AT-11 KANSAN RESTORATION OF AT-11 41-27603 C-45H N314WN TECHNICAL MANUALS AND PUBLICATIONS STOCKTON FIELD AVIATION MUSEUM WWII WARBIRD GROUP NORDEN BOMB SIGHT WWII RADIO PAGE AIR SHOWS AND EVENTS VOLUNTEERS WAR STORIES B-25 OLD GLORY B-29 IT'S HAWG WILD B-29 42-65401 NOSE SECTION B-29 GUNNERY SYSTEM HUMOR SEARCH THIS WEB SITE CONTACT US
VINTAGE AIRCRAFT
7432 C.E. DIXON STREET
STOCKTON, CALIFORNIA USA 95206
(209) 982 0273
(209) 982 4832 FAX
KEEP 'EM FLYING...FOR HISTORY!